The dart frogs' second home, a 75 gallon tank, was more than twice the size of the original tank.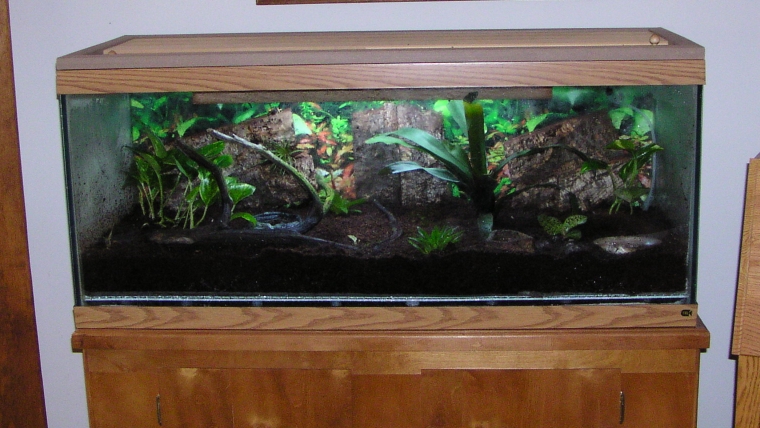 Can you find a couple of the frogs below?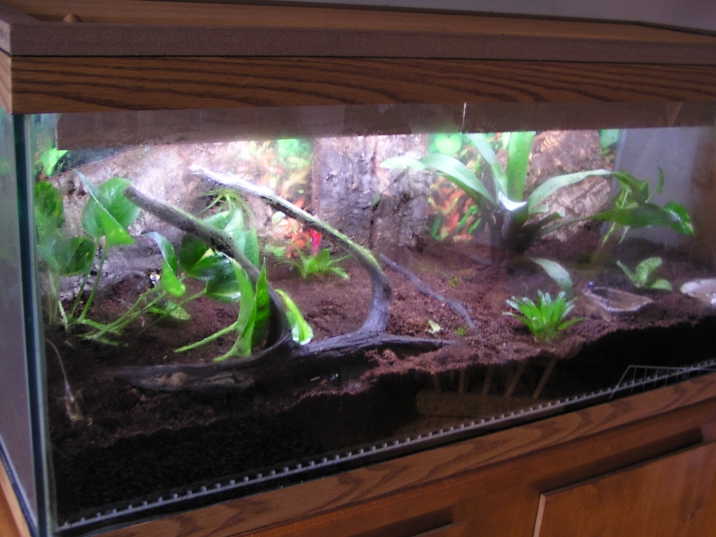 Where the fruit flies are...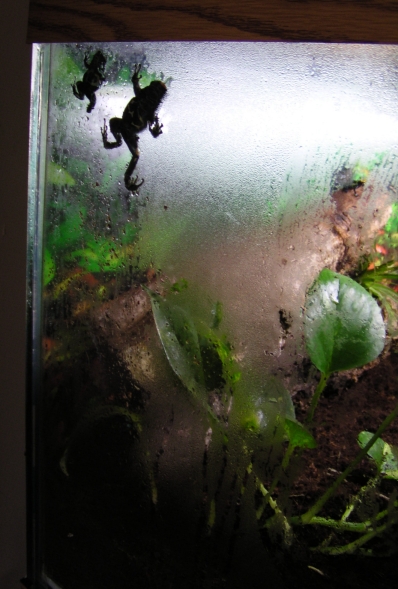 ...that's where you'll find the frogs.
Here's a group portrait
Here are some other close-ups of our frogs.