We flew from Puerto Rico to Dominica on Caribbean Sun.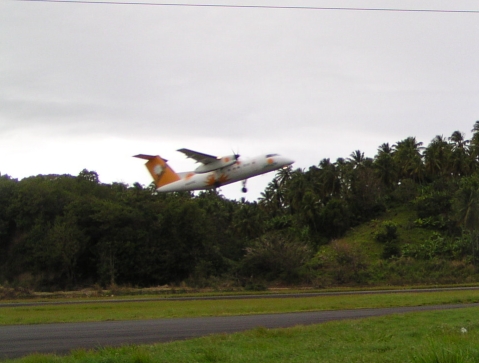 We stayed at the Fort Young Hotel in Roseau, the capitol.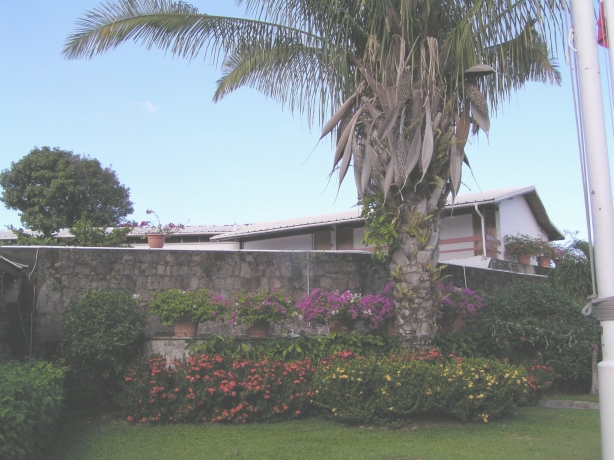 Erick enjoyed the scuba diving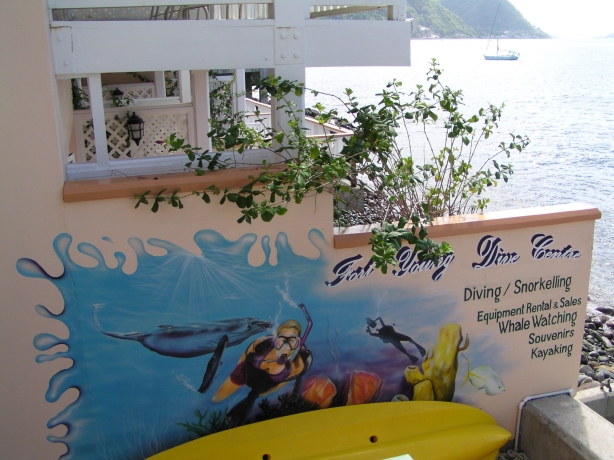 The Botanic Garden was one of Bernadette's favorite spots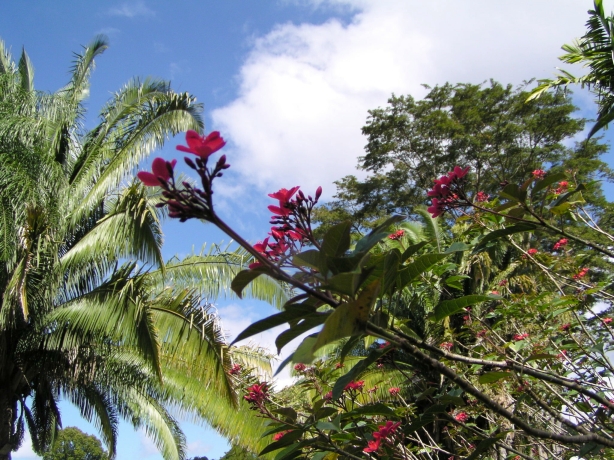 The hike to the top of "Jack's Walk" was great - for the exercise and the view
Riding the Rainforest Aerial Tram was one of the "high points" of our touring. But, it rained heavily that day so there are no pictures from the tree tops. The weather was better for our trip to the Emerald Pool and waterfall.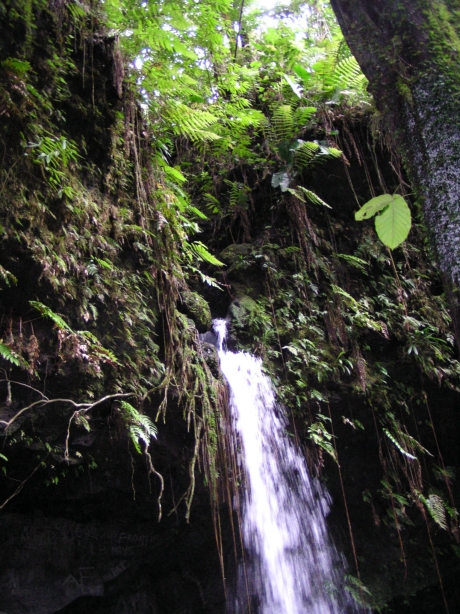 Bernadette's former colleague serves as President of Dominica State College. She and her husband showed us their home and one of their favorite get-aways.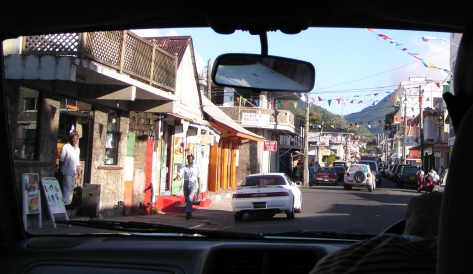 "Pirates of the Caribbean" was filmed in and around Dominica, and there were lots of cruise ships coming and going.